30 Nov 2011 23:22
NEED TO RAISE MONEY SO HAD A BIG CLEAROUT.
LOADS MORE TO BE ADDED OVER THE NEXT FEW DAYS.
THERE ARE A FEW BITS IN HERE THAT I WOULD RATHER KEEP THAN SELL FOR MUCH LESS THAN LISTED BUT OTHER THAN A HANDFUL OF ITEMS, EVERYTHING ELSE NEEDS TO BE GONE.
WILL ALSO OFFER DISCOUNT OR ACCEPT LOWER OFFERS IF BUYING MULTIPLE ITEMS.
AS MOST PEOPLE KNOW, I CAN TAKE A FAIR WHILE TO SEND STUFF ON HERE, BUT I WILL ENSURE THAT EVERYTHING GETS SENT WITHIN THREE WORKING DAYS OF PAYMENT.
PAYMENT OR BANK TRANSFER ACCEPTED.
IF PAYING VIA PAYPAL, PLEASE PAY VIA GIFT OR COVER COSTS THOUGH.
JUNYA WATANABE X CARHARTT JACKET
SOLD
JUNYA WATANABE X PORTER VEST
NO LONGER AVAILABLE
SUPREME X LIBERTY FLORAL SHIRT
SOLD
ALBAM CHECK SHIRT
SOLD
OUR LEGACY DENIM SHIRT
WORN ONCE OR TWICE
SIZE MEDIUM BUT IS A LARGISH MEDIUM
RETAIL WAS £140, I WANT £45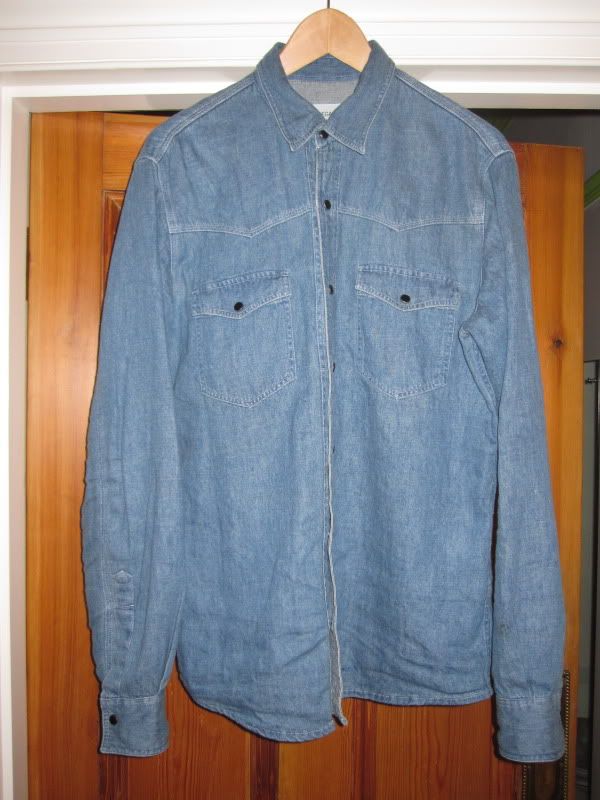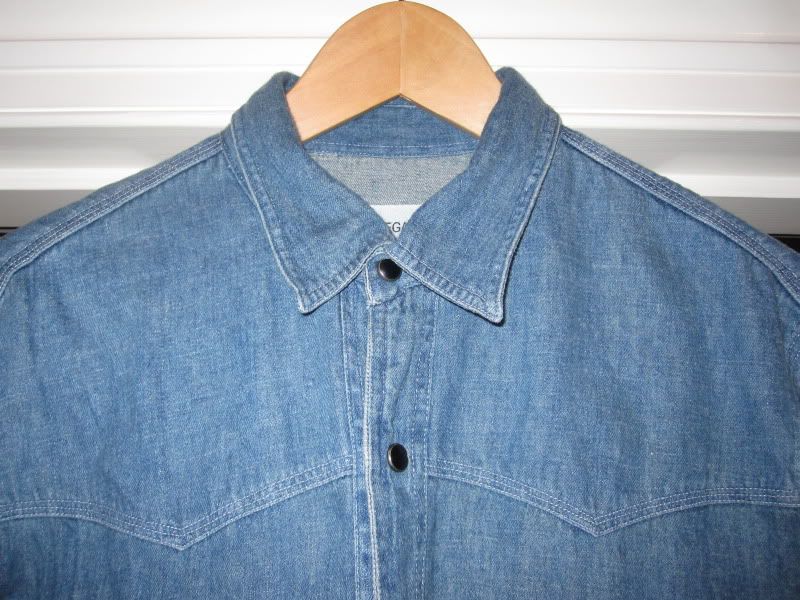 MARGARET HOWELL MAINLINE KNIT
SOLD
APC NAVY KNIT
SOLD
COS KNIT
SOLD
APC FLECKED SWEAT
SOLD
MHL BY MARGARET HOWELL BLACK ZIP SWEAT
SOLD
CARHARTT NAVY SWEAT
SOLD
FRED PERRY LS POLO
SOLD
GAP SLIM FIT POLO
WORN ONLY A COUPLE OF TIMES
SIZE SMALL (SLIM FIT)
£8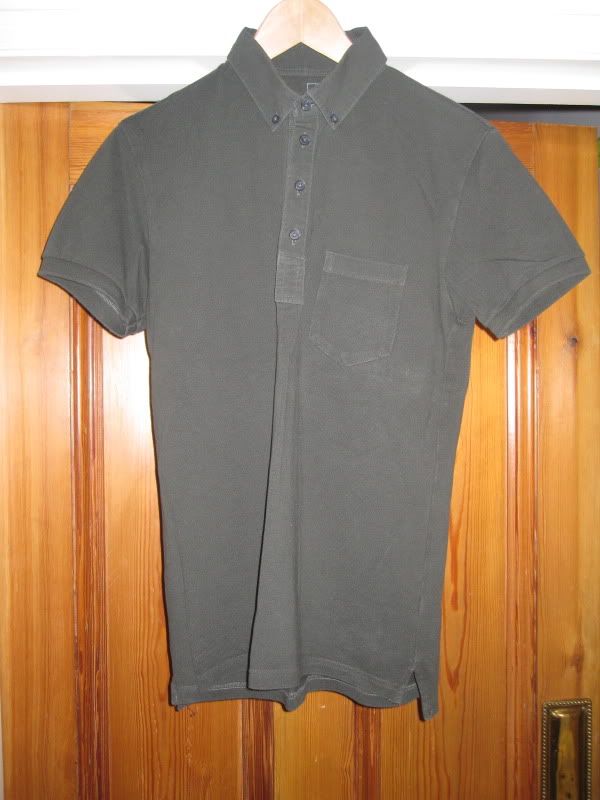 COS T-SHIRTS
SOLD
LVC RAW 1967 505S
SOLD
NORSE PROJECTS CORDS
WORN ONCE OR TWICE
TAGGED A SIZE 32, WAIST ACTUALLY MEASURES 34
£35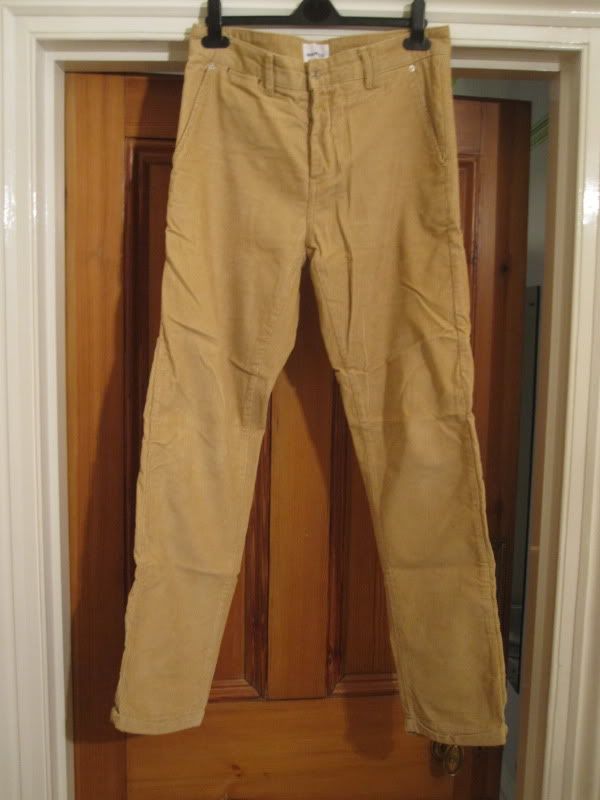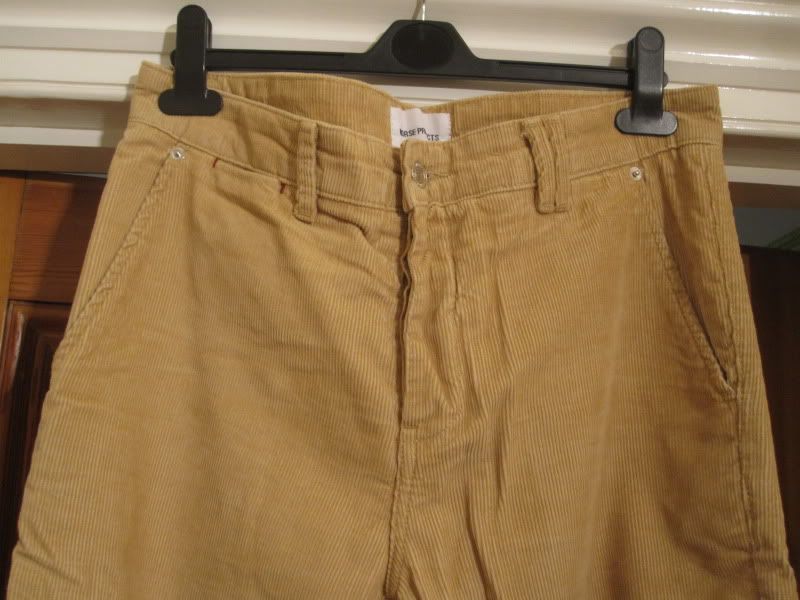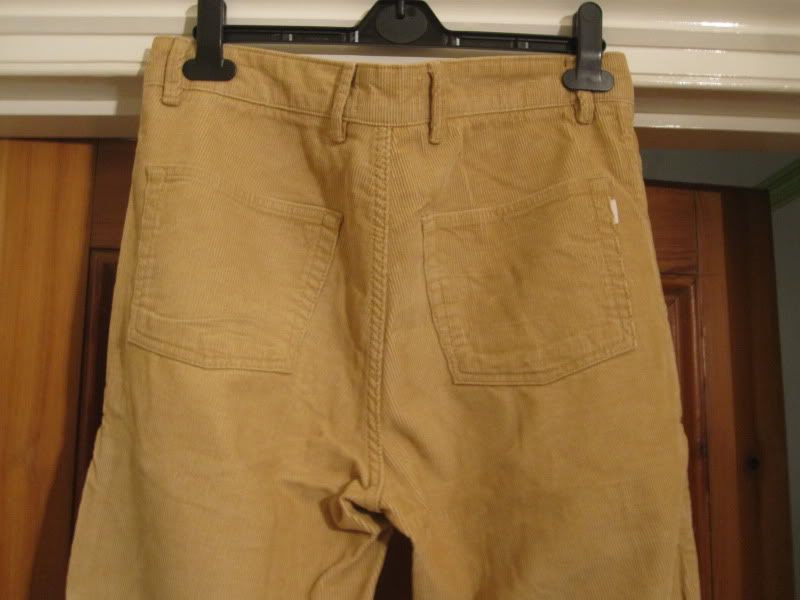 DENHAM RE-CUT TROUSERS
HAVE HAD A FAIR FEW WEARS BUT NOT LOADS
TAGGED A 32
THESE ARE MADE FROM RECYCLED ARMY TENTS. REALLY NICE HEAVY FABRIC. SLIGHTLY DISTRESSED BUT THEY CAME LIKE THIS DUE TO HOW THEY ARE MADE. FIT ON THESE IS GREAT AS WELL. I CAN'T RECOMMEND THESE TROUSERS ENOUGH. ONLY GETTING RID OF THEM AS THERE NOT REALLY SLIM ENOUGH FOR ME (EVEN THOUGH THEY HAVE A GOOD TAPER TO THEM). I SHOULD HAVE GOT THE SIZE DOWN ON THESE.
I PAID £250 FOR THESE. I WANT £75 FOR THEM.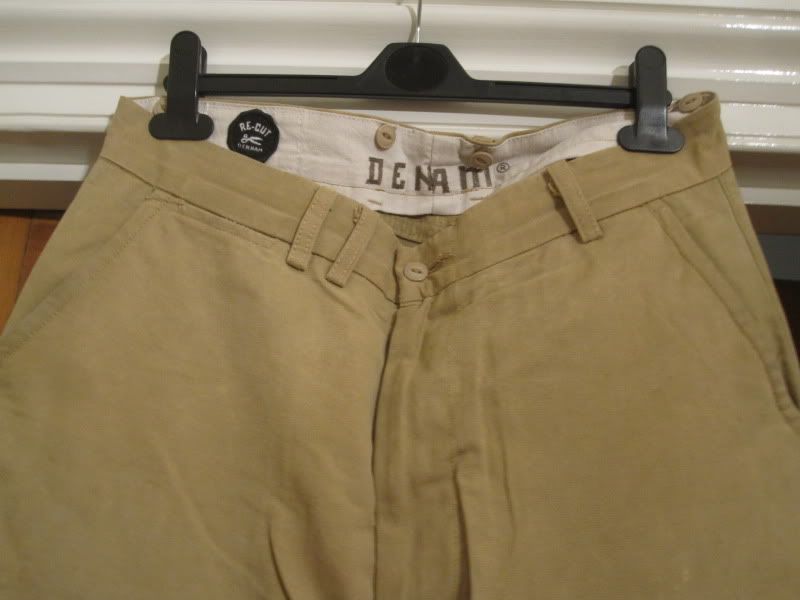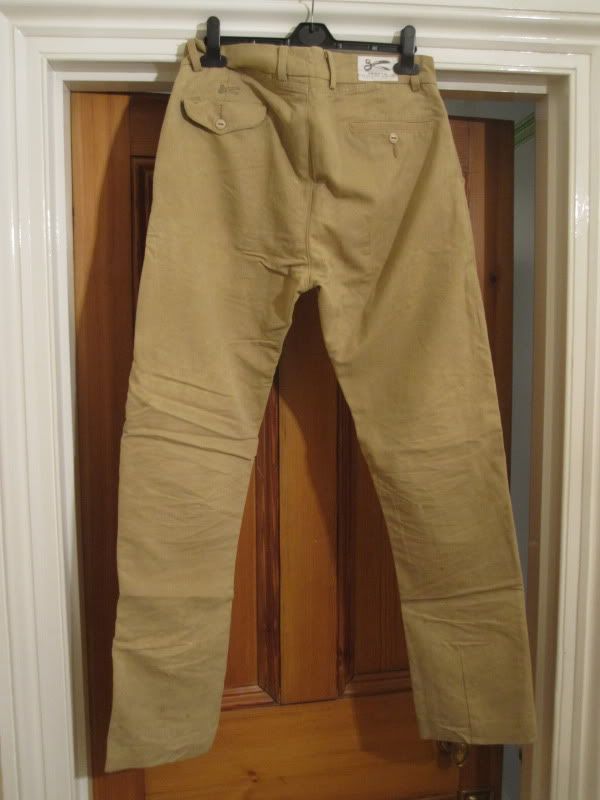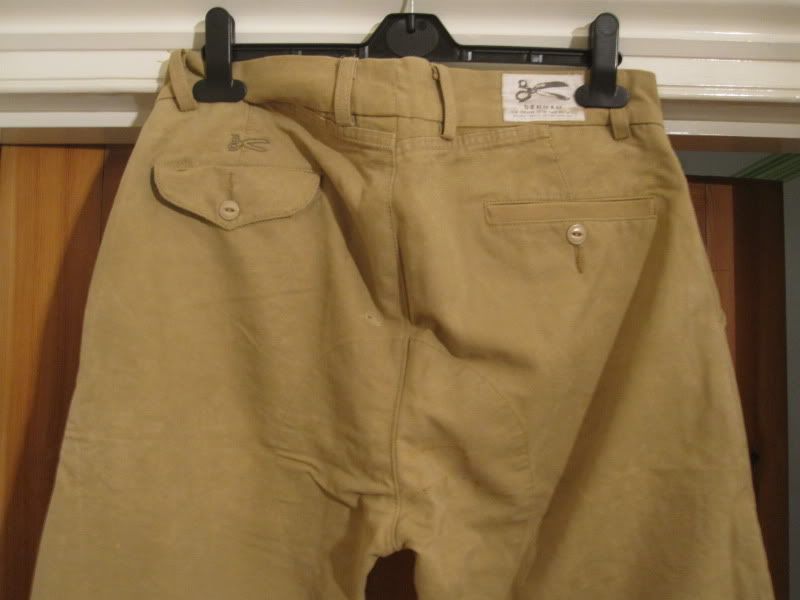 APC BLACK CORDS
WORN MAYBE 2 OR 3 TIMES
TAGGED A 32, WAIST ACTUALLY MEASURES JUST UNDER 34
REALLY NICE SLIM TAPERED FIT ON THESE
NICE HEAVY CORD UNLIKE MOST OF THE CORDS APC HAVE DONE
£55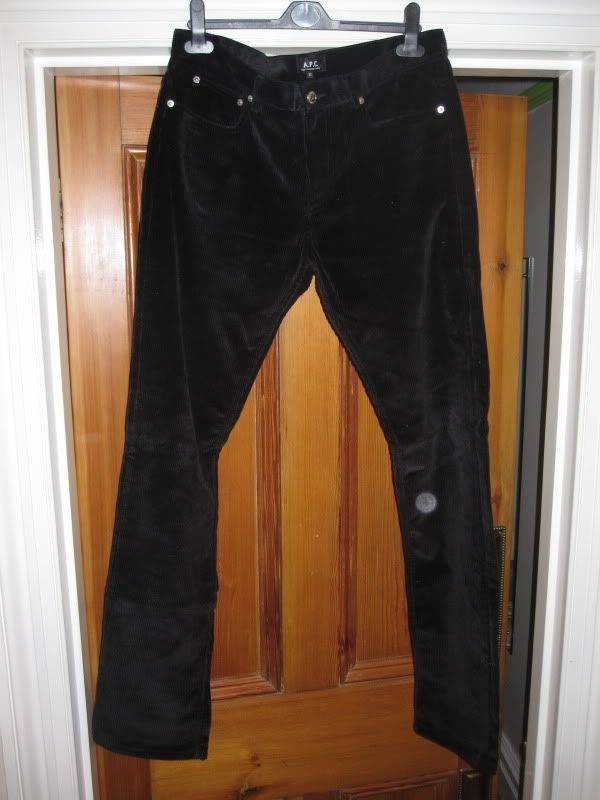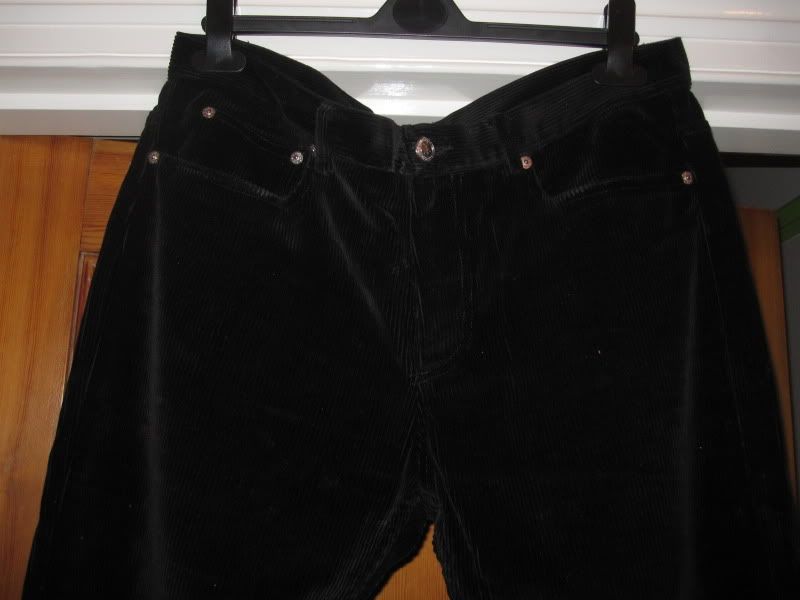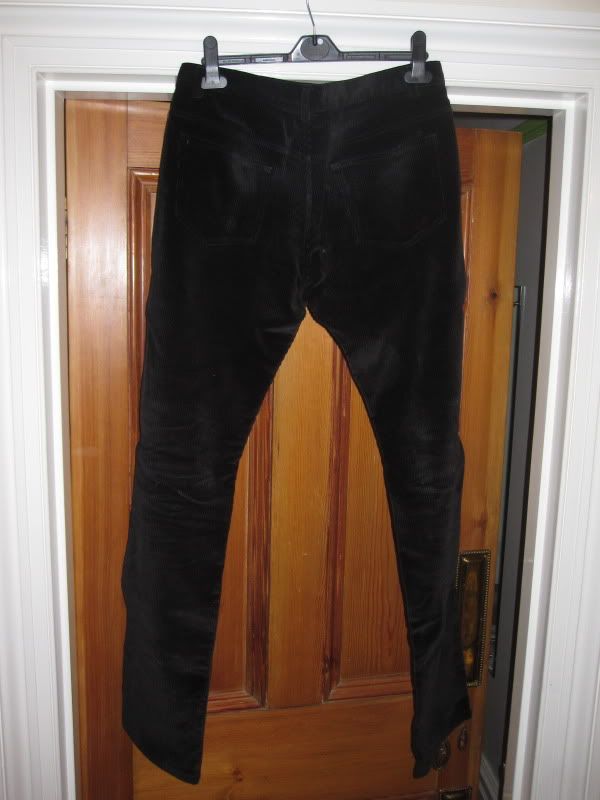 R NEWBOLD X GOODHOOD NAVY CINCH BACK TROUSERS
SOLD
NUMBER (N)INE TROUSERS
SOLD
EG CINCH BACK DOBBY PRINT TROUSERS
TAGGED A 32, I ALSO HAD THESE TAPERED EVER SO SLIGHTLY
WORN ONCE
PAID £180 FOR THESE, WANT £75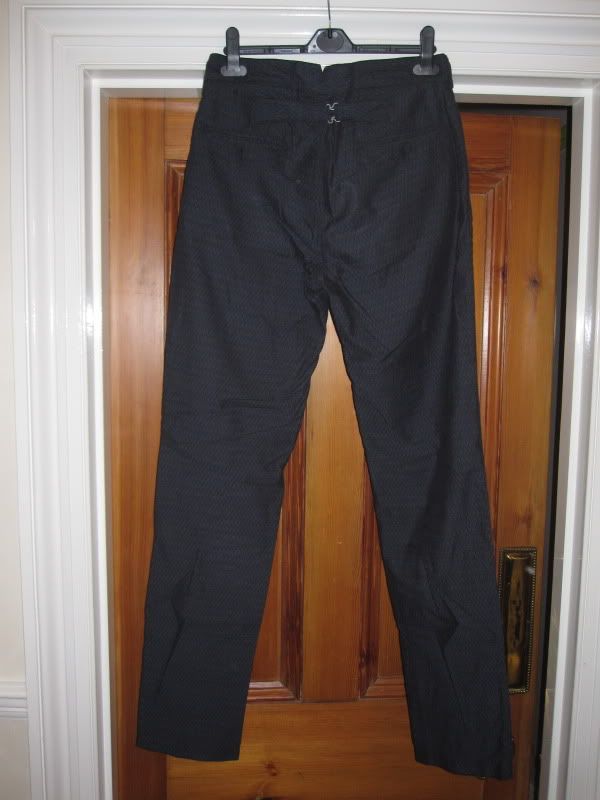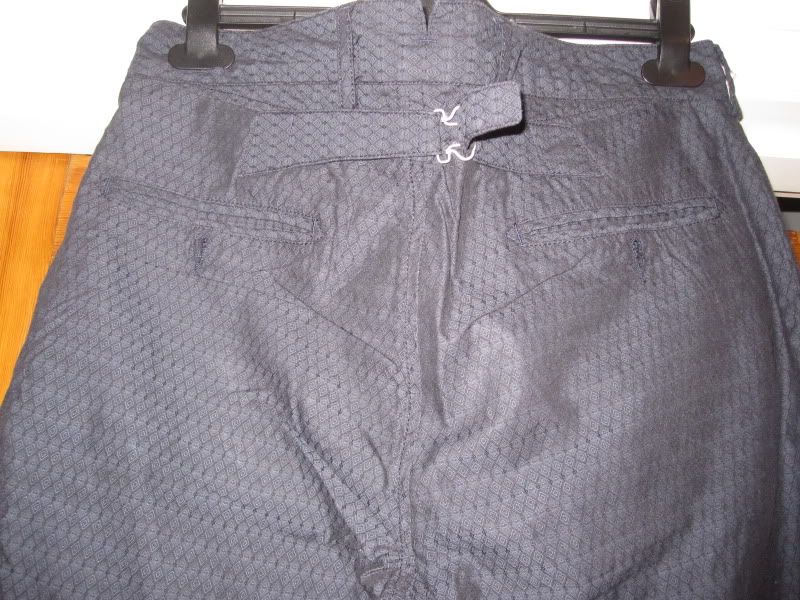 YUKETEN JOHNSON OXFORD
SOLD
NEW BALANCE X NONNATIVE CM1500
SOLD
BLACK CONVERSE
BRAND NEW IN BOX
UK9
£20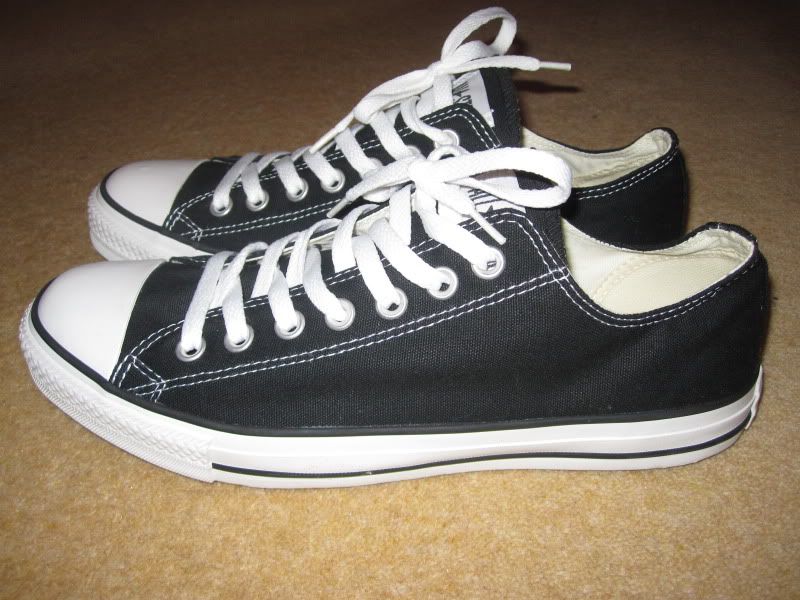 OLIVE GARMENT DYED CONVERSE JACK PURCELLS
WORN ONCE LITERALLY FOR A FEW HOURS
UK9
£25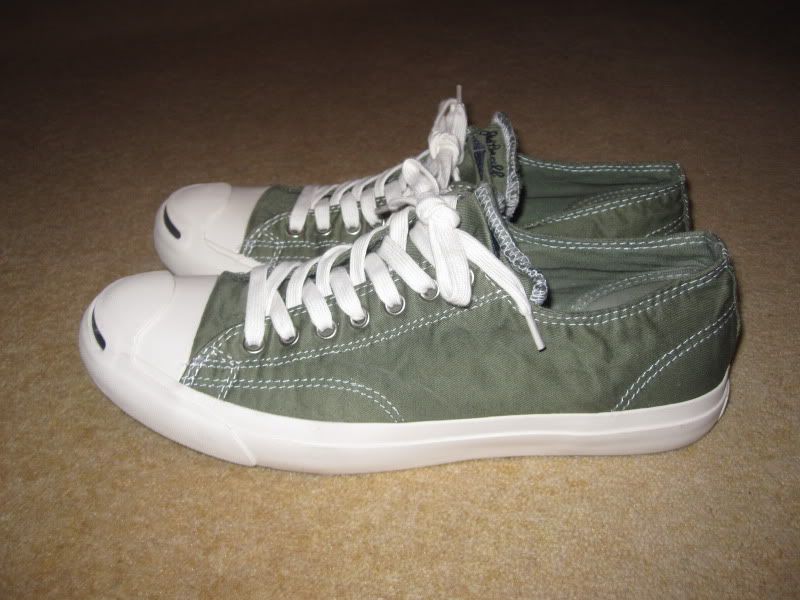 BARBOUR WAXED BUCKET HAT
WORN BUT IN GOOD CONDITION
£8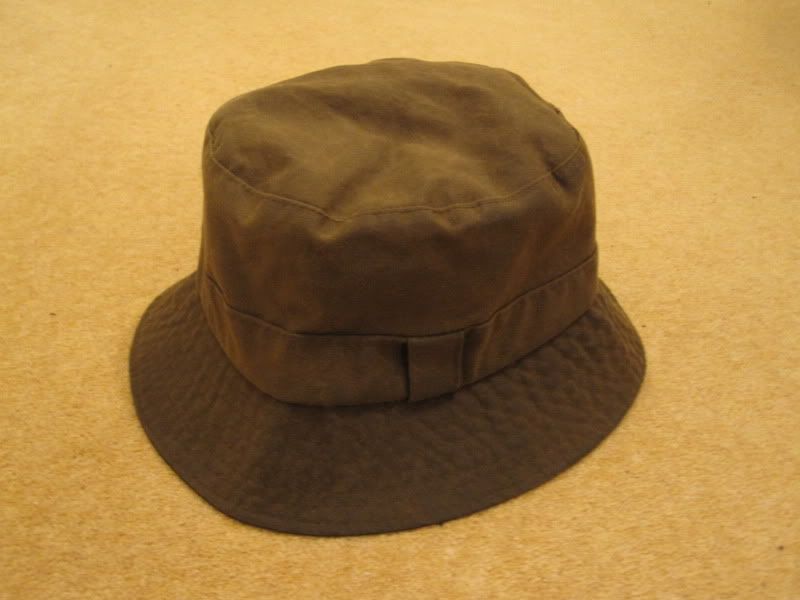 GAP BROWN WOVEN LEATHER BELT
WORN BUT IN GOOD CONDITION
WOULD FIT A 34" WAIST BEST BUT WOULD EASILY FIT A 32 AS WELL
£8